Full-Time

Cleaner(X10) Wanted at Western Cape Hospitals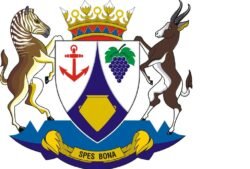 Job Description
Reference Number -(Tygerburger/Athlone News 18/5/2022, PSVC 18/2022)
Salary-R 104 073 per annum
Salary Level-Level 2
Component-Department of Health and Wellness
Job-Institution:   Northern/Tygerberg Sub-Structure (8 posts)
Klipfontein/Mitchell's Plain Sub-structure (2 posts)
(Chief Directorate: Metro Health Services)
Service benefits:
13thcheque, employer's contribution to the pension fund, housing, and medical aid allowance.
Requirements:
Minimum requirement:
Basic numeracy and literacy skills. Abet (be able to read and write).
JOB ALERTS: Click Here to Join Our Jobs in Africa Telegram Group
Experience:
Appropriate cleaning experience in a Health facility and Hospital environment.
Inherent requirements of the job:
Ability to operate machinery and equipment.
Ability to lift/move heavy equipment and supplies.
Must be willing to render a shift service on weekends, public holidays, day and night duties; and rotate in different departments according to operational needs and requirements.
Competencies (knowledge/skills):
Good communication skills (read, speak and write) in at least two of the three languages of the Western Cape.
Duties (key result areas/outputs):
General cleaning and maintenance (i.e. dusting, sweeping, polishing, scrubbing and mopping, cleaning windows and walls).
Ensure that cleaning equipment, e.g. polishing and scrubbing machines, mops, brooms and buckets are clean after usage and securely stored.
Effective use of cleaning agents and stock as well as elementary stock control.
Responsible for general hygienic and safe environment in terms of standards and procedures to prevent injuries and the spread of infection.
Adherence to Covid-19 protocols.
Dispose and handing of waste according to waste management policy.
Closing Date :10/06/2022
HOW TO APPLY
Click Here to Submit your CV and Application on Company Website
1300 total views, 4 today
Apply for this Job